PsychedeLinks is a curated selection of top news stories impacting business, research, and culture in the psychedelics ecosystem, crafted by Emerge Law Group's groundbreaking Psychedelics Group.
Emerge's Hot Take
California Gov. Gavin Newsom Vetoes Bill That Would Have Decriminalized Psychedelic Mushrooms
One month after the California State Senate granted final approval for SB 58, California Gov. Gavin Newsom has vetoed the bill. Widely celebrated by proponents after passing the senate, the legislation would have decriminalized personal possession of small amounts of psilocybin, DMT, and mescaline for those Californians 21 and older. The bill, which would have become effective in 2025, would have required California's Health and Human Services Agency to research psychedelic assisted therapies and make additional recommendations.
Opponents of the bill expressed concerns that decriminalization might lead to an increase in crimes and access to psilocybin for children and young adults. Gov. Newsom cited the need for regulated treatment guidelines such as dosing information and medical clearance protocols as a central reason for the veto.
Those in favor of the bill countered that the legislation would not have legalized commercial sales of the decriminalized substances and would have prohibited possession of the substances on school grounds. Additionally, proponents continue to voice concern that criminalizing access to psychedelics only serves to reduce access where help is most needed, pointing to the number of veterans and first responders already using the substances for therapeutic purposes.
Despite Gov. Newsom's veto, Californians still have viable paths to psychedelic decriminalization. While the option is rarely exercised, lawmakers may override the Governor's veto via a two-thirds vote. State Sen. Scott Wiener, who introduced SB 58, stated that he will be introducing new legislation in the future. Finally, advocates are currently working to place two initiatives expanding psychedelic use on the November 2024 ballot.
"By now every thinking adult knows that the war on drugs has been a war on people, and that it continues to be an abject policy failure," observes Emerge Law Group attorney Matthew Brockmeier. "While our federal government continues to spend billions of taxpayer dollars fighting endless proxy wars, compassionate advocates across the country are fighting to change laws to increase access to potentially life-saving psychedelic medicines – medicines that a myriad of clinical trials have proven to be both safe and efficacious. Backed by both modern science and thousands of years of anthropological evidence, two states have already passed laws legalizing certain psychedelics. Californians were on the precipice of joining this growing movement, but unfortunately it appears that their governor's political aspirations got in the way of millions of his constituents' mental health.
"Amidst ongoing speculation of Gavin Newsom's presumptive bid for the Democratic nomination in the next presidential election," Brockmeier continues, "last Saturday morning the governor vetoed a bill that had already made its way through the state legislature. Notably, SB58 would not have established a regulated market for adults to access psychedelics or other plant medicines, as was the case in Oregon and Colorado. Perhaps the absence of any opportunity in this law to commercialize these medicines sealed its fate."
Other Noteworthy News
The Quiet Reading Room That Gets Trippy After Dark
THE NEW YORK TIMES – "[J]ust three blocks from Grand Central Terminal, tucked within the sprawl of advertising offices, finance firms and chain stores, a community center dedicated to consciousness-altering substances has taken root. The only drug sold on site is the caffeine in the coffee and the tea, and visitors typically remain sober. But psychedelics are on the minds of everyone who stops by the Athenaeum, as the center is called. By day, the Athenaeum — among the few psychedelic libraries in existence — is a quiet reading room and co-working space, where members and day-pass holders type away on laptops and chat over coffee. After hours it turns into an event venue, hosting everything from trippy art openings and drug-themed comedy shows to a 'spookadelic' haunted house for Halloween. Talks are held on subjects as esoteric as the legal considerations for psychedelic start-ups, the science of hallucinogens and neurodiversity, and the intersection of psychedelics and artificial intelligence. The Athenaeum has hosted around 60 events this year, and its collection of books stands at more than 1,500 titles and growing — including rare and obscure texts like 'The Use of LSD in Psychotherapy,' a collection of conference proceedings published in 1959, and 'The Shulgin Index,' an 811-page reference volume for psychedelic phenethylamines and related compounds that retails online for more than $800 used. 'It's turning into a showcase for thinkers and doers in the psychedelic space,' said William Leonard Pickard, [a former drug policy analyst] who is now a research affiliate in psychedelic law and regulation at Harvard Law School. 'Titans of industry, socialites, rappers and cellists — all sorts of fantastic characters come through.'"
California Campaign to Put $5 Billion Towards Psychedelic Research Begins Gathering Signatures for Ballot Measure
MARIJUANA MOMENT – "Signature gathering has officially kicked off to qualify an initiative for California's 2024 ballot that would spend $5 billion to create a state agency focused on advancing research and development of psychedelic therapies. Known as the TREAT California Act, the measure would not itself change the legal status of any substances. Rather, it would establish a state agency called the Treatment, Research, Education, Access and Therapies (TREAT) Institute, which would identify opportunities for advancing scientific research and development into the therapeutic potential of psychedelics. The initiative would create a state constitutional right to conduct research in California using all psychedelic substances except peyote. Among them are psilocybin, ibogaine, LSD, MDMA, ketamine and cannabis.  Funding from the institute would support research, clinical trials, training, and education relating to the use of psychedelics for therapeutic purposes. The agency would also facilitate the creation of care programs in California for psilocybin and MDMA once the psychedelics are approved for therapeutic use by FDA."
Psychedelics Improve Mental Health, Cognition in Special Ops Veterans
OHIO STATE NEWS – "One treatment each of two psychedelic drugs lowered depression and anxiety and improved cognitive functioning in a sample of U.S. special operations forces veterans who sought care at a clinic in Mexico, according to a new analysis of the participants' charts. The treatment included a combination of ibogaine hydrochloride, derived from the West African shrub iboga, and 5-MeO-DMT, a psychedelic substance secreted by the Colorado River toad. In addition to relieving symptoms of post-traumatic stress disorder (PTSD), the combined treatment also alleviated cognitive impairment linked to traumatic brain injury – which stood out to researchers from The Ohio State University who led the chart-review analysis. Many special operations forces veterans seeking treatment for complex psychiatric symptoms do not respond to more traditional therapies. '[T]he fact that we saw that there were improvements in cognitive functioning linked to brain injury were probably the most striking results, because that's something we didn't predict and it's very new and novel in terms of how psychedelics might help in so many different domains,' [said lead author Alan Davis, associate professor and director of the Center for Psychedelic Drug Research and Education (CPDRE) in Ohio State's College of Social Work]. The study is published in the American Journal of Drug and Alcohol Abuse."
Oregon Health Authority's Oregon Psilocybin Services (OPS) 2023 Fall Newsletter is Available Now
Below are details on the Nov. 1-21, 2023 comment period for the OPS draft rules, as provided in the Fall publication. The full newsletter may be viewed and downloaded here.
"All members of the public are invited to provide comments on the proposed rules during the public comment period beginning November 1, 2023 and concluding November 21, 2023. Please remember we can only accept written comments on the November proposed rules during this time. Instructions for how to submit written comments will be shared with the release of the revised set of rules on November 1, 2023. In addition to submitting comments in writing, you can also plan to share your comments at one of three public hearings scheduled in November:
Wednesday, November 15, 2023 – 6:00pm – 7:30pm (Pacific Time)
Thursday, November 16, 2023 – 10:00am – 11:30am (Pacific Time)
Thursday, November 17, 2023 – 11:30am – 1:00pm (Pacific Time)
More information about how to join the virtual public hearings is available on the OPS Administrative Rules page."
Subscribe
Subscribe to PsychedeLinks to receiveessential biweekly articles on news, business, and culture in the psychedelics industry, delivered straight to your inbox.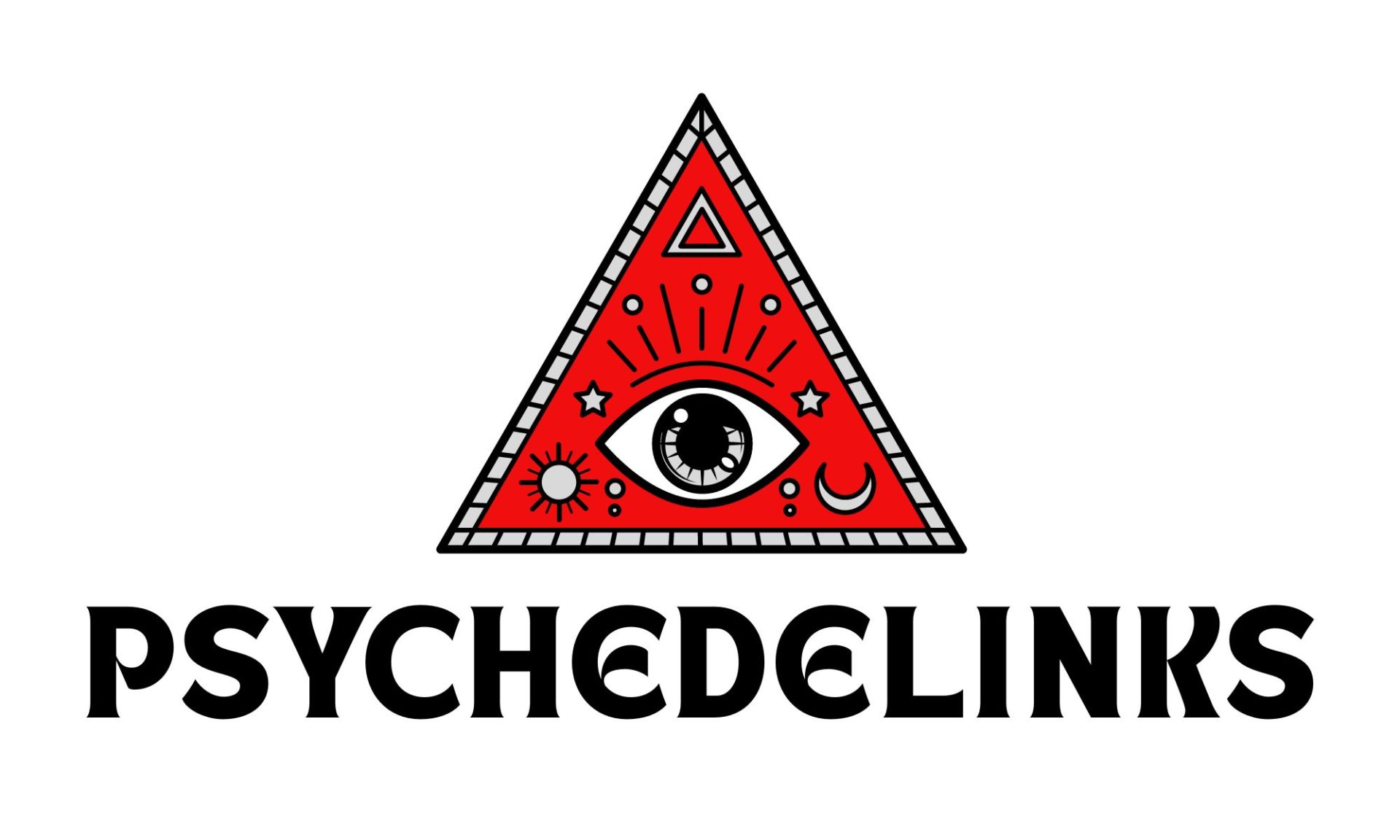 PsychedeLinks by Emerge Law Group
PsychedeLinks is a curated selection of top news stories impacting business, research, and culture in the psychedelics ecosystem, crafted by Emerge Law Group's groundbreaking Psychedelics Group.
---