PsychedeLinks is a curated selection of top news stories impacting business, research, and culture in the psychedelics ecosystem, crafted by Emerge Law Group's groundbreaking Psychedelics Group.
Emerge's Hot Take
A New Era of Psychedelics in Oregon
This article follows the journey of Alex Beck, a Marine Corps veteran suffering from PTSD and sexual assault trauma, through his first psychedelic session at Bendable, a non-profit service center in Bend, OR. Beck, as with many who have sought psychedelic-assisted therapy since Oregon's first service centers opened this past summer, is hoping that this experience will provide relief where prior mental health treatments have not. The study of psychedelics in Western medicine is not new – research on such therapies was on the rise in the 1950's but was abruptly halted by political leaders in response to the counterculture movement of the 1960's. Prior and current research suggests that psychedelics may greatly improve brain elasticity, allowing people to "escape mental ruts" and work through mental health challenges such as depression and PTSD. While some in the medical field have voiced concern over the lack of required medical oversight in Oregon's facilitator led administration sessions, others argue that access to psilocybin services via these sessions will advance our understanding of the therapeutic potential of psychedelics in a way that more stringent approaches cannot. The demand for such services is high. There are currently 13 licensed service centers in Oregon, and many have wait lists over 100, with several clients coming from out of state to seek services. Other states such as Colorado and Texas have also begun exploring legalized psilocybin therapies, and the FDA recently categorized psilocybin as a drug having substantial promise, granting the drug "breakthrough therapy" status. For Beck, the experience has been overwhelmingly positive, and he is now working to integrate what he learned during his session with his traditional therapy. He feels the approaches have complemented each other and plans to increase the frequency of his administration sessions in the future. "I had been holding on to so many traumas and issues," says Beck. "It was like a massive weight had been released."
"It's great to see stories such as Alex's being shared," says Emerge attorney Kaci Hohmann. "We're still in the early days of establishing a legal psilocybin ecosystem, and the demand for psilocybin services has been higher than we could have anticipated even a year ago. While it's always exciting to be 'the first,' there are a lot of unknowns as well – other states are looking to Oregon as a template for state-legalized psilocybin services, and much of their legislation will be informed by our programs. It's really heartening to see the good that Oregon's programs can do."
Other Noteworthy News
Pioneering Psychedelics Researcher Roland Griffiths Dies at 77
JOHNS HOPKINS UNIVERSITY – "Roland Griffiths, an internationally revered researcher of psychedelic and mood-altering drugs, whose research helped kickstart a new era of psychedelic study and led to the creation of the nation's first psychedelic research center, at Johns Hopkins, died on Monday, Oct. 16, at age 77. Griffiths' work generated immense scientific and philanthropic interest, including $17 million in gifts that led to the creation of the Johns Hopkins Center for Psychedelic and Consciousness Research in 2019, where he served as the founding director. Groundbreaking studies published by Griffiths and his colleagues found that psilocybin—the active ingredient in so-called magic mushrooms—produced experiences that resulted in substantial and sustained personal meaning, could help treat depression and had therapeutic effects in people who suffer from substance use disorder (smoking, alcohol, and misuse of other drugs) and existential distress caused by life-threatening disease. Griffiths' landmark 2006 study, published in Psychopharmacology, demonstrated that a single high dose of psilocybin in medically and psychiatrically healthy participants produced experiences that had substantial personal meaning and spiritual significance, and resulted in sustained positive changes in attitudes and behavior. This study is credited with marking the beginning of a renaissance in psychedelic research […] In 2020, he and his Johns Hopkins colleagues at the center published a JAMA Psychiatry paper that was the first rigorous controlled study showing that psilocybin-assisted psychotherapy could effectively treat clinical depression. Griffiths is survived by his wife, Marla Weiner; three children from a previous marriage: Sylvie Grahan, Jennie Otis and Morgan Griffiths; and five grandchildren. To learn more about the Roland R. Griffiths, Ph.D. Professorship Fund in Psychedelic Research on Secular Spirituality and Well-Being, visit the website."
B.C. Psychiatrist Resigns License After Patient Complains of Abuse During Psychedelic Therapy Study
CBC NEWS – "A B.C. psychiatrist has permanently relinquished her medical license in response to a complaint about her treatment of a PTSD patient taking part in a clinical trial for MDMA-assisted psychotherapy, CBC News has learned. Donna Dryer of Cortes Island irrevocably resigned her registration on Aug. 1 and received a formal reprimand after admitting to unprofessional conduct with the female patient, according to a letter from the College of Physicians and Surgeons of B.C. (CPSBC) to the patient. The disciplinary action has not yet been made public, but the letter says Dryer's unprofessional conduct includes conflict of interest, boundary violations and continuing the therapeutic relationship when Dryer knew her husband and research partner Richard Yensen was having sex with the patient. The patient filed a sexual assault complaint with police, and in 2022, Quadra Island RCMP confirmed that they recommended unspecified criminal charges but said Crown prosecutors did not approve them. CBC has agreed not to name the patient because of the sensitive nature of the complaint, but she has asked the Health Professions Review Board to review the college's handling of the case."
Study on Marijuana Use and Yoga Finds That Set and Setting Can Influence Mental Health Benefits
MARIJUANA MOMENT – "A newly published study finds that people who practice yoga after consuming marijuana experience improved mindfulness and mysticality, indicating that setting and behavior may play an important role in modulating a person's cannabis experience. The paper, published as a University of British Columbia psychology dissertation, aimed to explore 'the impact of contextual factors during cannabis use on well-being outcomes.' As author Sarah Elizabeth Ann Daniels wrote, such considerations are common in the realm of psychedelic therapy but less so when it comes to cannabis. The study's results 'generally indicate that what you do while you experience cannabis effects matters,' the paper concludes. 'Mirroring psychedelics, this study supports the concept that set and setting during cannabis use may significantly impact the therapeutic benefit of the drug.' To test whether context affected someone's cannabis experience, Daniels had 47 participants self-administer cannabis twice, one week apart. During one session, they practiced yoga. During the other, they did whatever they'd normally do when high. The most common activities were eating, watching TV or movies, doing housework, socializing and participating in hobbies. Daniels found significant improvements in respondents' reported mindfulness when they practiced yoga with cannabis. Their mysticality of experience was also greater, even though Daniels acknowledges that mysticality is more traditionally associated with psychedelic substances. 'While cannabis is not considered a traditional psychedelic,' she writes, 'recent evidence indicates that it shares many commonalities with psychedelic-induced altered states.'"
LISTEN: Colorado DOR Natural Medicine Division Listening Sessions: Part 1
PSYCHEDELIC ALPHA – "One of the most significant structural changes SB23-290 made to the original Natural Medicine Health Act was the creation of the Natural Medicine Division ('NMD') within the Colorado Department of Revenue ('DOR'). DOR will set standards and issue licenses for cultivation, production, testing, and healing center facilities. As part of the pre-rulemaking process, the NMD began holding 'Listening Sessions' in October with the goal of gathering information from the public at large. The October sessions consisted of five, one-hour, online meetings focused on specific topics announced in advance." Session recordings are linked below.
Listening Session #1 – SB23-290 Overview and Introduction to Natural Medicine
Listening Session #2: First & Multi-Responder Training Part 1
Listening Session #3 – Public Education Campaign Part 1
Listening Session #4 – Testing Program Part 1
Listening Session #5 – Cultivation and Manufacturing Practices Part 1
Subscribe
Subscribe to PsychedeLinks to receiveessential biweekly articles on news, business, and culture in the psychedelics industry, delivered straight to your inbox.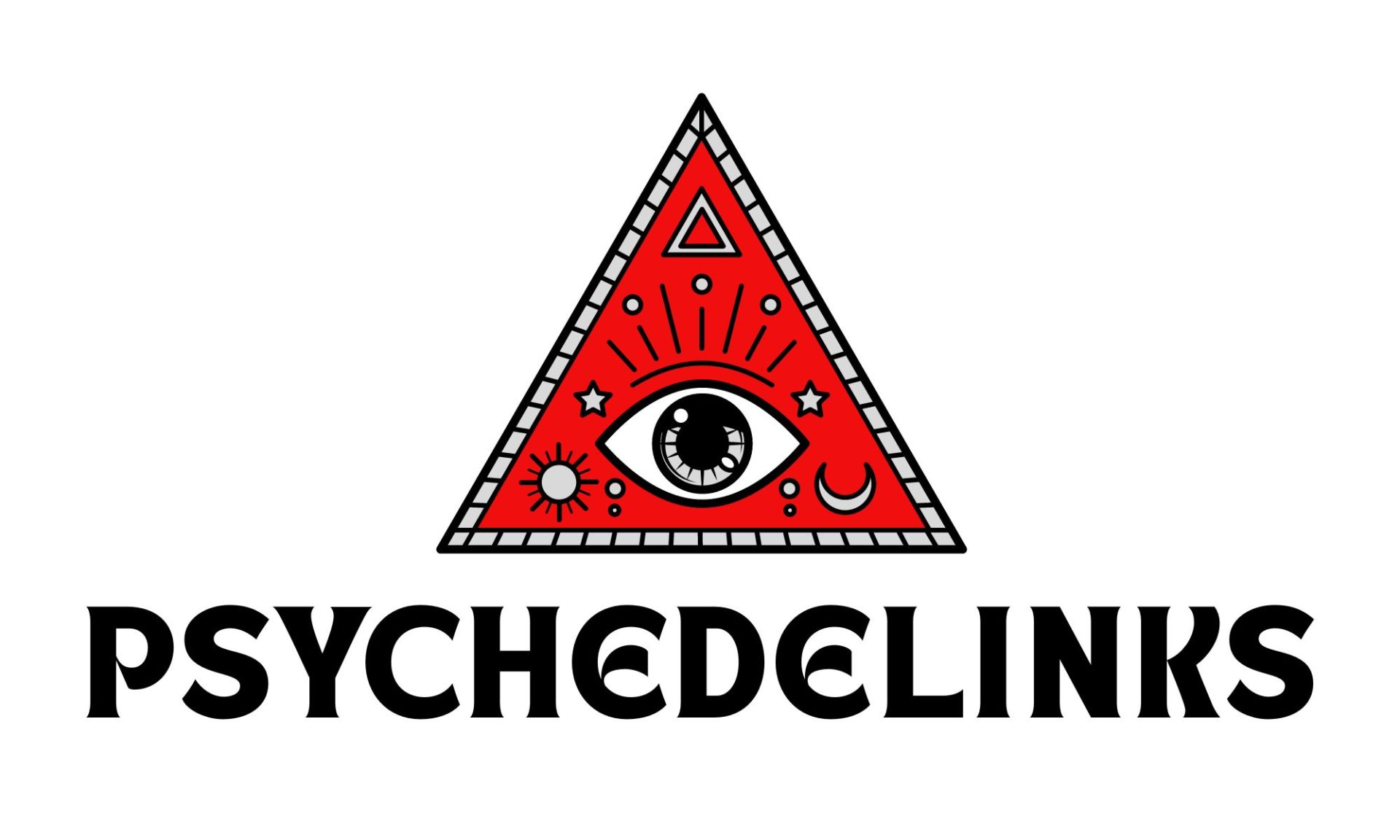 PsychedeLinks by Emerge Law Group
PsychedeLinks is a curated selection of top news stories impacting business, research, and culture in the psychedelics ecosystem, crafted by Emerge Law Group's groundbreaking Psychedelics Group.
---