PsychedeLinks is a curated selection of top news stories impacting business, research, and culture in the psychedelics ecosystem, crafted by Emerge Law Group's groundbreaking Psychedelics Group.
Emerge's Hot Take
Ketamine Therapy Providers Say They're Running Out of the Drug
The American Society of Ketamine Physicians, Psychotherapists, and Practitioners (ASKP3) is calling for answers from the FDA, DEA, and ketamine manufacturers surrounding a months-long decline in the supply of non-surgical ketamine. As the only fully legal psychedelic in the US, ketamine plays an important role in many providers' ability to treat mental health conditions in patients who have not responded to more traditional western therapies. However, despite ketamine's federally legal status, ketamine-assisted therapy remains classified as an "off-label" use for conditions such as "depression, anxiety, PTSD, acute/chronic pain and substance use disorder." As a result of the ongoing ketamine shortage, two major ketamine providers in the US have recently ceased approving orders of ketamine for non-surgical purposes, adding further complications for patients and providers already struggling for access.
"This is yet another reason why access to a broader variety of psychedelics is so important," observes Emerge Law Group attorney Delia Rojas. "Researchers are consistently seeing evidence of the efficacy of several psychedelics in the treatment of mental health challenges where other treatments have failed. Psilocybin is a big one that comes to mind where researchers and practitioners are seeing some extraordinary results. However, ketamine remains the only psychedelic-assisted treatment federally available to patients by medical providers. Compound this with ketamine's widespread use in surgical anesthesia, and it's no wonder there's a shortage.  I think the question here is not only how do we ensure more reliable access to ketamine-assisted therapies, but how can we introduce reliable access to a wider variety of alternative psychedelic-assisted therapies in the healthcare space."
Other Noteworthy News
Federal Appeals Court Rules Against DEA in Psilocybin Rescheduling Lawsuit Brought by Doctor Who Wants to Give Psychedelic to Cancer Patients
MARIJUANA MOMENT – "A federal appeals court has ruled against the Drug Enforcement Administration (DEA) in a lawsuit over a Washington State doctor's petition to reschedule psilocybin. The court said DEA failed to explain its reasoning when it denied the petition, and it ordered the agency to provide a more complete justification. The opinion, handed down Friday by panel of the U.S. Court of Appeals for the Ninth Circuit, does not change the legal status of psilocybin itself. But it keeps alive the rescheduling petition, filed by physician Sunil Aggarwal in February 2022, and requires DEA 'to either clarify its pathway for denying Aggarwal's petition or reevaluate Aggarwal's petition on an open record.' Aggarwal has been working since at least 2020 to find a way to legally obtain psilocybin for terminally ill cancer patients undergoing end-of-life care. He initially sought to win permission from regulators under state and federal right-to-try laws, which allow patients with terminal diseases to try investigational medications that haven't been generally approved. DEA denied Aggarwal's petition in September of last year. In its denial letter, the agency wrote that a 'prerequisite to transferring a substance from schedule I to schedule II under the CSA is for the Food and Drug Administration (FDA) to conclude that a substance has a currently accepted medical use in the United States.' In its ruling, the Ninth Circuit panel said the denial 'failed to provide sufficient analysis' and 'failed to clearly indicate that it has considered the potential problem identified in the petition.' The court issued its ruling as an unpublished opinion, meaning it does not create legal precedent beyond the current case. Lawyers for Aggarwal had wanted the judges to send the rescheduling petition to the Food and Drug Administration, an agency of the Department of Health and Human Services, which would be in a better position to evaluate the accepted medical use of psilocybin. But Friday's ruling instead sent the petition back to DEA. Kathryn Tucker, another attorney who has worked on the case, noted in a LinkedIn post the speed with which the court issued its decision. 'Oral argument was held on 10/20 and the decision issued today, one week later,' she said. 'I have never seen such a speedy issuance of opinion from this court, perhaps reflective of the impatience the court has with DEA's slow walking both of this petition to reschedule and request for a Right to Try waiver.'"
California Lawmakers Learn from Colorado as They Tinker with Vetoed Psychedelics Bill
COURTHOUSE NEWS SERVICE – "Next year's anticipated bill won't include decriminalization for personal use, Senator Scott Wiener said. Senate Bill 58 would have made it legal for adults 21 and older to possess, obtain and transport substances like psilocybin and mescaline for personal use. It also opened the door to the legal, therapeutic use of hallucinogens, which drew strong support from some veterans' groups. But the bill didn't include a regulatory framework with therapeutic guidelines — an omission that ultimately led Governor Gavin Newsom to veto it last month. Now, the San Francisco Democrat intends to work with Assembly member Marie Waldron, a Valley Center Republican, on a bill next year that addresses the governor's concerns. For the upcoming bill, Waldron said she will look to Colorado as a model. Colorado voters approved the Natural Medicine Health Act of 2022 with 54% of the vote. It allows adults 21 and older to use certain plants or fungi, removing existing criminal penalties. That was followed in May by the passage of a law establishing a regulatory framework, that governed licensing and made rules for safely providing and regulating natural medicine products. When asked for recommendations, [Colorado state representative Judy Amabile] advised California lawmakers to maintain control over legalization and not let ballot initiatives craft the law."
First FDA-Approved Psychedelic Drug Could Come as Soon as 2024
HEALTHCARE BREW – MAPS Public Benefit Corporation (MAPS PBC), a prescription psychedelics research company founded in 2014, plans to submit an application for its MDMA therapy to the FDA by the end of this year, Amy Emerson, the company's CEO, told Healthcare Brew. The therapy is designed to treat the roughly 13 million US adults with PTSD. MAPS PBC is a subsidiary of the nonprofit Multidisciplinary Association for Psychedelic Studies. Its MDMA therapy, if approved, would be the first new FDA-approved PTSD treatment in more than 20 years. The company conducted two Phase 3 clinical trials for its MDMA therapy, the first in 2021, both of which showed that patients had 'clinically significant improvements' in PTSD symptoms after receiving the treatment. The results of the second Phase 3 trial, published on September 14 in Nature Medicine, showed that 71.2% of participants receiving the MDMA therapy no longer met diagnostic criteria for PTSD at the end of the study. While the company has only tested its MDMA therapy for PTSD treatment so far, Emerson said it 'intend[s] to consider researching other indications.' If MAPS PBC meets its end-of-year deadline to submit the application, that means an approval decision would come sometime in 2024."
Canada Must Study Psychedelic Treatment for Veteran PTSD 'Immediately': Senate Report
GLOBAL NEWS CANADA – "A [Canada] Senate report is recommending the federal government 'immediately' conduct a 'major research program' into how psychedelics can help veterans suffering from post-traumatic stress disorder (PTSD). In a press conference Wednesday [11/8], deputy chair of the subcommittee on veteran affairs, Sen. Pierre-Hugues Boisvenu, said they are 'encouraged' by the evidence of the effectiveness of psychedelic therapy. He said Canada is falling behind other countries, such as the United States and Australia, that have already begun studying how psychedelics can help patients. 'Despite the evidence, Canada has opted for a wait-and-see approach,' Boisvenu said. 'The time is now to act.' While the report released Wednesday is limited to psychedelic use among veterans, [subcommittee chair David Richards] said such research does lend itself to the idea of legalization eventually. "
LISTEN: This Psychedelics Researcher Approached His Death with Calm and Curiosity
NPR "All Things Considered"
NPR correspondent Rachel Martin revisits her interview with psychedelics research pioneer Rolan Griffiths. Griffiths passed away this October at the age of 77.
LISTEN: The Search for New Psychedelics
Scientific American Podcast (available on Spotify and iTunes)
Episode 1 of 3: "As companies join the hunt, can the field of mind-altering synthetic substances stay true to its original pioneering spirit of wonder, curiosity and connection?"
Subscribe
Subscribe to PsychedeLinks to receiveessential biweekly articles on news, business, and culture in the psychedelics industry, delivered straight to your inbox.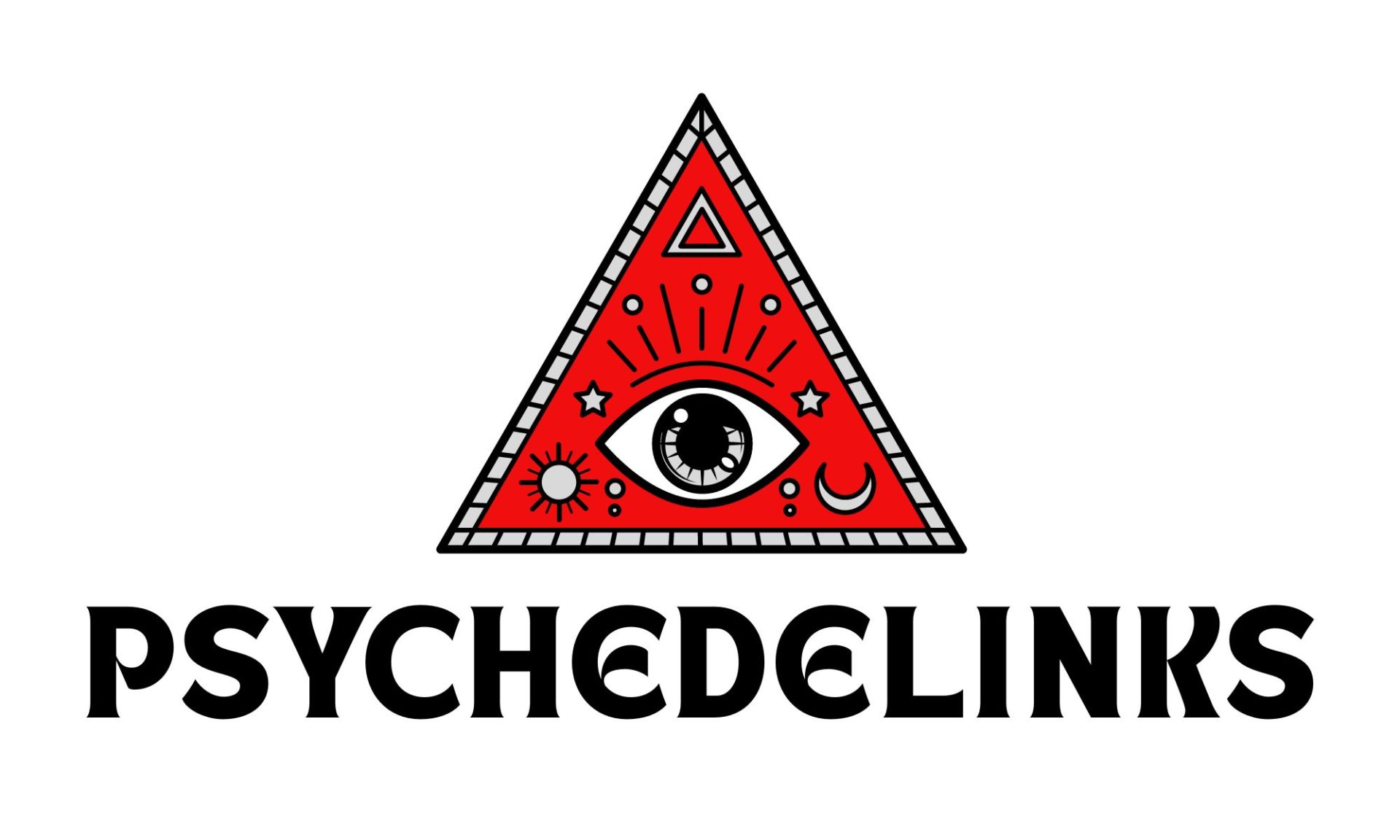 PsychedeLinks by Emerge Law Group
PsychedeLinks is a curated selection of top news stories impacting business, research, and culture in the psychedelics ecosystem, crafted by Emerge Law Group's groundbreaking Psychedelics Group.
---